Last month was breast cancer awareness month, a time to highlight the importance of cancer screening and breast health. The Center for Disease Control has named breast cancer as the most common cancer for women in the United States. Approximately 12% (that is, 1 in every eight women) will be diagnosed with invasive breast cancer over her lifetime.
These statistics shift depending on other factors like age, race, and certain genetic factors. For example, African-American women are far more likely to be diagnosed with triple-negative breast cancer than women of other races, and to die of breast cancer of any kind. Asian, Native American, and Hispanic women tend to have lower risks of developing breast cancer, though they should still be aware of the signs and symptoms.
Why is Breast Cancer Screening Important?
In September of 2019, the American Cancer Society announced a new stance on breast self-exams. They stated that self-checks do not tend to reveal any early signs of cancer when women are also getting their scheduled breast cancer screening mammograms and regular checks by their health professionals. That's not to say that people do not come to their doctors after spotting changes in their breasts. However, these changes are often noticed during dressing or bathing.
Despite this announcement, breast checks can still provide valuable insight. It is easiest to spot changes in your breast if you are familiar with it in the first place. If you are doing a regular breast self-exam, you will be ready to catch anything out of the ordinary–whether that be during your exam or while getting dressed.
How to do a Breast Self-Exam
There are two basic steps to a breast check. You'll want to examine the breasts by looking and by feeling. Both of these steps can be further broken down from there. Try to do all parts of the exam on the same day and around the same time in your cycle every time: a week after your period ends is a standard time to do it. If you don't get a period, set a date every month to do your breast self-exam.
Look
For the looking portion of the check, you will want to stand in front of a mirror. You will be standing in a few different poses and looking at a few different angles–front, right, and left.
In each of your poses, you will want to look at a few factors. Make a note of the shape of your breasts, especially in comparison to one another. It is far from unusual for one to be larger than the other, but sudden or drastic changes in size should not happen. Keep an eye out for a change in the usual vein patterns in your breasts. If the veins have increased or expanded significantly, you may want to speak with your doctor. Symptoms display in your nipples if they are consistently itchy, red, swollen, scaly, inverted, or are producing discharge. Finally, check the skin on your breasts for dimpling, redness, rash, puckering, or anything that could be considered like an orange peel. These could all be signs of something happening beneath the surface.
The best way to look for all of these symptoms is to examine your breasts from all angles. First, face the mirror with your arms down at your sides. Turn to the left and the right to check both sides of each breast. Next, place your hands on your hips with your elbows out to your sides, keeping your shoulders up and back. Repeat the pattern of front, left, and right. This same pose can be done hunched forward. This adjustment allows the breasts to hang so that you can see the underside.
Now, raise your arms straight above your head. You can clasp them together or leave them in a superman pose, but try to remember what you have done in previous breast exams so that you know what to expect. Once you have made a thorough observation, lean forward at the hips so that your breast hang forward again, keeping your arms above your head.
Make a note of anything you find that is different from normal and keep an eye on it. Many symptoms we attribute to breast cancer can also be symptoms of things like PMS, a swollen lymph node due to another infection, or many other factors, though, so observe first. However, if you have strong concerns, don't hesitate to call your health professional for answers.
Feel
To start the feeling check, you will want a comfortable and flat place to lie down. You will lay flat on your back with your right arm up behind your head (if you are starting with your right breast). The goal is to get your breasts as flat as possible.
Once you are in a comfortable position, you will want to start feeling along the outer edge of your breast, near your armpit. You will want to use the pads of your fingers rather than your fingertips and move in small, smooth circles. Perform each circle at more than one pressure–light, medium, and firm–between the size of a dime and a quarter. By varying the amount of pressure, you can check more of the breast tissue. Move in a slow, up and down pattern across until you have covered the entire breast. Another option is to start at the nipple and perform your press checks in a spiral outwards. So long as you have a pattern to ensure you cover the entire breast and become familiar with it, this should be sufficient. Try to follow the same pattern every time you do your breast self-exam.
Once you have finished your exam lying down, it is best to give your breasts an exam while standing or sitting up as well. You will use the same pattern you have established for yourself, using firm, medium, and light pressure and the pads of your fingers to feel for anything unusual in the breast tissue you might have missed while lying down.
When is a Breast Lump Cancer?
It's not entirely uncommon to find some kind of lump or bump when doing your breast self-exam. Hormones, infections, and other causes can cause temporary lumps that you may detect during your monthly checks. There are common attributes that a cancerous lump will have, though none are a guarantee. If you are concerned about anything you find, have your doctor examine it as well.
Your fingers can detect the most common criteria for a cancerous lump during your breast self-exam. The lump will be a firm, painless mass. The edges are sometimes irregular. If you have a lump that is getting larger over time, that may also be a cause for concern.
Of course, each case is unique. Some cancerous lumps may be painful or soft, and some may feel perfectly round. They can be more challenging to detect in people with more dense breast tissue or scar tissue on their breast–for example, those who have had previous breast surgery. These denser tissues can also make it somewhat more difficult for mammograms to detect cancer. People with dense breast tissue or scar tissue should be particularly familiar with their breasts so that they can detect changes early.
What Causes Breast Cancer?
While there is no one singular cause of breast cancer, there are several risk factors that could increase the likelihood of a diagnosis. Some are environmental factors that may be controlled, while others are physical characteristics or part of your history.
Gender, race, age, and genetics are all potential risk factors. Women are more likely to develop breast cancer, and this risk increases once they reach the age of 55. Some genes, like the BRCA1 and the BRCA2 genes, can be passed through generations and are considered a potential cause. If a first-degree relative (a daughter, sister, or mother) has or had breast cancer, your risk doubles. Because of the importance of hormones as a risk factor, your menstrual history may also be a factor. Those who started their period early–before the age of twelve–may have an increased risk.
Some risk factors are situational or environmental. Tobacco and alcohol use can increase your risk, especially in younger patients, as can being overweight or obese. Some previous benign or noncancerous breast conditions may influence your risk later on. Hormone use, such as hormone replacement therapy, both current and in the past, can increase your risk. One risk factor that is easier to lower is living a sedentary. Exercising regularly will decrease your risk of developing breast cancer.
Breast Self-Exam Results
The primary purpose of a breast self-exam is to help you to familiarize yourself with your breasts. If you know what the skin, muscle, and tissue feel like on a typical day, then you will be better prepared to notice anything abnormal should something come up.
These tests are not a reason to avoid getting a mammogram or having a physician examine you, especially if you are among those with risk factors. If you do come across something in one of your breast self-exams that has you concerned, bring it up with your doctor, or with Dr. Gorman at the Texas Breast Center. As a surgeon specializing in surgical oncology and surgical diseases in the breast, she can help you understand whether your lump, change in skin texture, or any change is a cause for concern. And, if it is, she and her team will help you set up a treatment plan.
Valerie J. Gorman, MD, FACS, is board certified by the American Board of Surgery and serves as Chief of Surgery and Medical Director of Surgical Services at Baylor Scott & White Medical Center – Waxahachie. Her goal is to ensure that all of her patients have an informed, personalized approach to breast surgery and cancer treatment.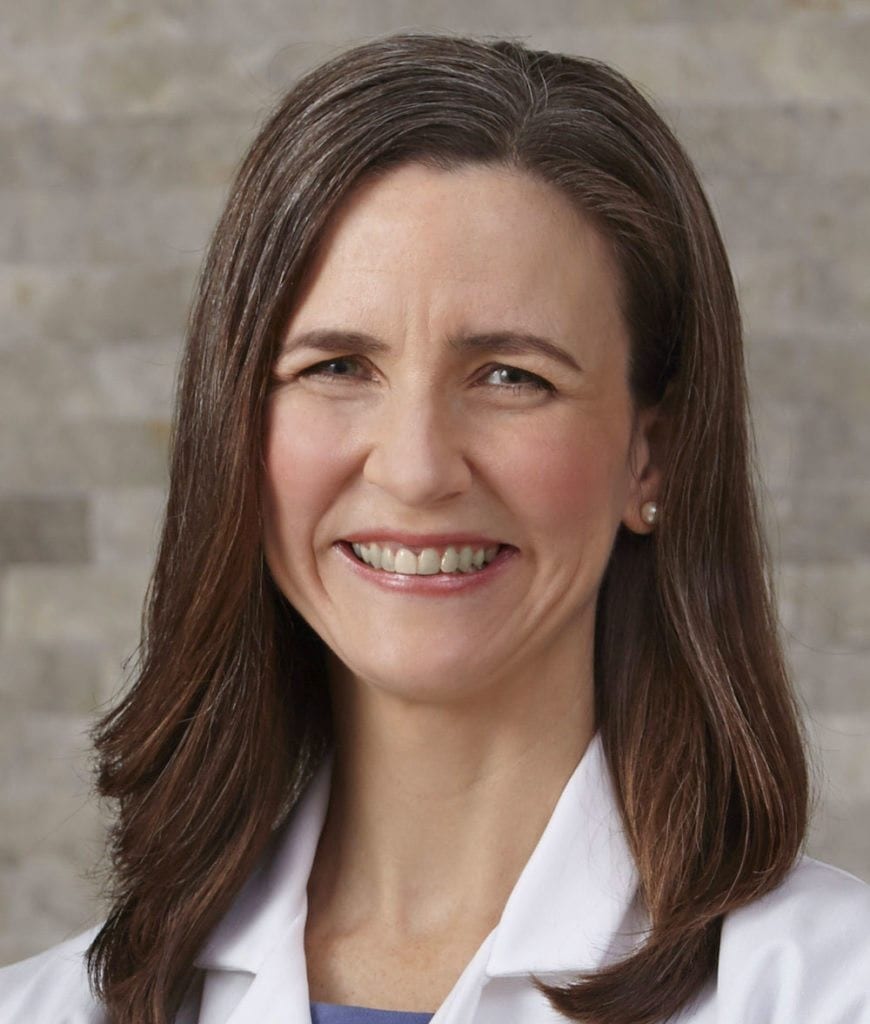 Valerie Gorman, MD, FACS, is a breast cancer surgeon. She is board certified by the American Board of Surgery and serves as Chief of Surgery and Medical Director of Surgical Services at Baylor Scott & White Medical Center – Waxahachie.
Certificate, Physician Leadership Program, Southern Methodist University, Dallas, Texas (2010)
M.D., University of Texas Southwestern Medical School at Dallas, Texas (June 1999)
B.S., Biola University, LaMirada, California, (1994) Magna Cum Laude
Major: Biochemistry
Residency in General Surgery, University of Texas Southwestern Medical Center at Dallas, Texas (June 2004)