What is Invasive Ductal Carcinoma?
If you have received a cancer diagnosis of invasive ductal carcinoma, you may not understand what that means. You may, like any of us would be, be scared. As one of the most common types of breast cancer, invasive ductal carcinoma–IDC–accounts for about 80% of all breast cancers. Also called infiltrating ductal carcinoma, cancer infiltrates and invades the breast tissue after bursting free of the milk ducts. A carcinoma is a cancer that begins in organ-lining tissue or skin. Therefore, the name–invasive ductal carcinoma–is no more than a definition of the thing it names.
What Causes Invasive Ductal Carcinoma?
Cancer can form anywhere when cells in a given area start to multiply after a change of shape or makeup. They multiply rapidly and don't die when they should. In this case, the cells are increasing inside the milk ducts. There are several risk factors that could contribute to these changes in the cells (though sometimes the changes happen in people who do not have these risk factors and others have the risk factors and never get IDC). Some of the factors are being female, smoking, alcohol intake, previous radiation therapy, poor nutrition, family history of breast cancers, or potentially having mutations to some genes. The most commonly known breast cancer genes are BRCA1 and BRCA2 gene, which have been linked to IDC in some cases.
Is Invasive Ductal Carcinoma Dangerous?
In the early stages, IDC can be difficult to notice, as it causes few symptoms, which can make it dangerous. However, if you are doing regular self-breast checks and screening mammograms, it is likely to be caught sooner rather than later. Some signs of breast cancer to keep an eye out for during your breast checks are breast pain, nipple pain, inverted nipple, swelling of the breast (all or just a part), dimpling, irritation, redness, scaliness, or thickening of the nipple/breast skin or breast tissue, a lump in the underarm, or discharge from the nipple that is not milk.
What are the stages of Invasive Ductal Carcinoma?
Like many cancers, invasive ductal carcinoma is broken down into five stages, and each stage is measured in terms of the size of the tumor, how the lymph nodes are affected, and metastasis–where the cancer has moved throughout the body. All of these points are considered and taken into account, along with genetics, surgical results, and other considerations to assist in giving the patient their prognosis. The first stage is called stage 0, or ductal carcinoma in situ (DCIS), then Stage I is at when the cancer is starting to leave the milk ducts, and stage IV is when the cancer has spread outside the breast or auxiliary lymph nodes. For IDC specifically, this means:
Stage 0 — The disease is primarily in the ducts, though it may have spread to the lobules of the breast but no further. It is considered noninvasive at this point.
In the early part of Stage I (Stage IA), the tumor is small but has become invasive, though it still has not reached the lymph nodes. The cancerous area is between .2 mm and 20 mm.
Stage II can vary from person to person. Early Stage II  (Stage IIA) can either have no tumor, but the cancer has spread to up to three lymph nodes under the arm, a 20 mm or small tumor AND have spread to the lymph nodes or have a tumor that is between 20-50 mm without any spread to the lymph nodes. Later Stage II (Stage IIB), either has a tumor between 20-50 mm and has spread to the under-the-arm lymph nodes, or it must be over 50 mm without spreading to the nodes.
Fittingly, there are three phases to Stage III. In the first (Stage IIIA), the cancer (any size) has spread to 4-9 lymph nodes–under the arm or mammary. However, it has not spread anywhere else. If this is not the case, it could be a cancerous area of over 50 mm that has spread to 1-3 axillary lymph nodes. For the second phase of Stage III (Stage IIIB), the cancer may have been diagnosed as Inflammatory Breast Cancer due to its spread to the chest wall, swelling, and ulceration of the breast. Sometimes it will have spread to 9 or more lymph nodes–again, mammary or axillary–but most likely nowhere else. In Stage IIIC, any tumor will have spread to 10 or more lymph nodes. These could be mammary lymph nodes, axillary lymph nodes, or the lymph nodes under the collarbone. However, the cancer still has not spread throughout the body.
Stage IV is also known as Metastatic cancer. Metastasis is when the cancer has spread to other parts of the body such as distant lymph nodes, bones, other organs, or the chest wall. The tumor can be any size. Cancer is first diagnosed as metastatic about 5-6% of the time and is most commonly found after previous diagnoses of early breast cancer.
Survival Rate of Invasive Ductal Carcinoma
As of 2017, the survival rates for people treated for breast cancers have been increasingly favorable. For those in stages zero and one, the survival rate–measured as the five-year survival rate–is nearly one hundred percent. For those with stage two breast cancer, the survival rate is 93 percent, an increase from the 86 percent survival rate of 2014. For stage three, the five-year survival rate is 72 percent, a dramatic increase from 2014's 57 percent. Finally, stage four is currently holding at a 22 percent survival rate, a jump from 2014's 20 percent.
Is Invasive Ductal Carcinoma Curable?
Just as every patient's experience with cancer is unique, so is their treatment. There may be a form of drug therapy, such as chemotherapy, a hormone therapy, HER2 targeted drug, or some combination. There could be surgery such as a breast-conserving surgery (lumpectomies, partial mastectomies) or a mastectomy, which can involve breast reconstruction. The patient may need radiation therapy to prevent a recurrence of the cancer. Your treatment route is determined by many factors. Family history can come into play, as can the size of the cancer, the type of tumor, maybe genetics, and how far this invasive breast cancer has spread. However, just as important is you and where you stand in all the chaos. Make sure you understand what your treatments are. Ask your doctors questions. They are there to assist you through your process and make sure you are receiving the right treatment.
Dr. Valerie Gorman
Dr. Gorman and everyone with her at the Texas Breast Center are there to help you with your questions about invasive ductal carcinoma and its treatment. She will walk with you through the whole process, and she knows how important it is for you to be informed. She and her team will cater your treatment to your needs and walk with you on your journey through this process.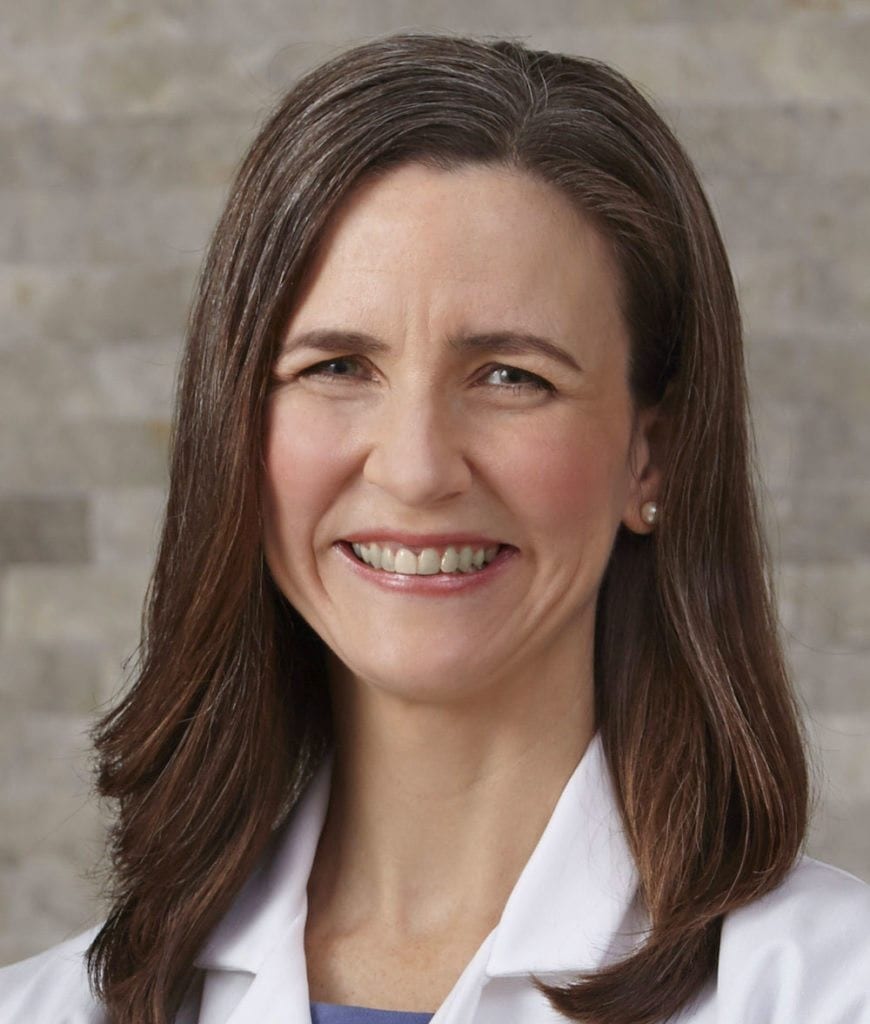 Valerie Gorman, MD, FACS, is a breast cancer surgeon. She is board certified by the American Board of Surgery and serves as Chief of Surgery and Medical Director of Surgical Services at Baylor Scott & White Medical Center – Waxahachie.
Certificate, Physician Leadership Program, Southern Methodist University, Dallas, Texas (2010)
M.D., University of Texas Southwestern Medical School at Dallas, Texas (June 1999)
B.S., Biola University, LaMirada, California, (1994) Magna Cum Laude
Major: Biochemistry
Residency in General Surgery, University of Texas Southwestern Medical Center at Dallas, Texas (June 2004)