Many breast cancer patients wonder if surgery is always a required step in breast cancer treatment. In early-stage breast cancer, studies are finding that there are often breast cancer chemotherapy drugs and radiation treatments that are quite effective at eliminating cancer cells and reducing the amount of breast cancer surgery. At Texas Breast Center, our goal is to help patients find the most minimally invasive treatment with the best outcome for their particular type of breast cancer.
Dr. Gorman, as an experienced breast cancer surgeon, has a deep understanding of the benefits and downsides of surgery. Breast cancer surgery can significantly improve or greatly diminish a woman's quality of life, sometimes without improving her long-term survival, depending on the particular circumstances surrounding the patient. The art of medicine and surgery for breast cancer is to match a patient's goals and tumor features with the appropriate treatment strategy (such as chemotherapy, radiation therapy, hormonal therapy, surgery, or alternative medicine) in a way that maintains or improves cancer control while preserving or improving quality of life.
According to two new clinical trials, patients with early-stage breast cancer who respond well to neo-adjuvant chemotherapy or targeted therapy before surgery may be able to decrease the amount of surgery followed by radiation therapy, with a low risk of cancer returning. Dr. Gorman is dedicated to offering her patients an advanced, personalized, and targeted approach to breast surgery and the treatment of breast cancer. Call Texas Breast Center today to schedule a consultation and learn more about the types of breast cancer treatment we offer.
What is the de-escalation approach to cancer treatment?
In an effort to tailor the different types of treatments to a particular subtype of the disease, the de-escalation approach to cancer treatment focuses on using less treatment and fewer interventions to produce the same effects. If gene tests reveal that chemotherapy for breast cancer won't be effective at reducing breast cancer cells and there are alternative cancer drugs available, some breast cancer patients may be able to skip chemotherapy, sparing them both short-term side effects and longterm effects.
De-escalation can also involve reducing surgery or performing a lumpectomy that preserves breast tissue rather than a mastectomy to treat breast cancer. The goal of de-escalating breast cancer treatment is to reduce morbidity and enhance the patient's quality of life without jeopardizing the disease's outcome.
Research on Chemotherapy as Breast Cancer Treatment without Surgery
Researchers at MD Anderson Cancer Center stated in a news release that "This research adds to growing evidence showing that newer drugs can completely eradicate cancer in some cases, and very early results show we can safely eliminate surgery in this select group of women with breast cancer," said principal investigator Henry Kuerer, M.D., Ph.D. After receiving chemotherapy before surgery, patients who were thought to be in complete remission were examined by researchers to determine the likelihood of breast cancer reoccurring in these patients.
After a median follow-up of 26.4 months, the study found that 31 of the 50 patients who were tracked had a complete response to chemotherapy and none had a breast tumor recurrence. The study shows promise as a less invasive way to treat cancer, as these types of cancers usually recur within the first couple of years. According to Kuerer, "Patients often have surgery first, but these targeted therapies increase survival. So give it first — it shrinks tumors, allowing lumpectomy vs. mastectomy."
50 women over age 40 with early-stage triple-negative breast cancer or HER2-positive breast cancer who had a breast lesion that measured less than 2 cm after receiving a conventional targeted chemotherapy regimen participated in the multi-center trial. Breast surgery was withheld, and patients continued with conventional radiation therapy if cancer was not found on biopsy.
The VACB classified 31 individuals among the participants as having a pathologic complete response, which means a pathologist could not find cancer in the tissue where the tumor was discovered. Even while the surgery-free plan seems to have been effective thus far, the trial only involved a limited number of well-screened women, who were observed for a median of 26 months. It's a sizable amount of time, particularly for the particular breast cancer types analyzed, in which breast cancer recurrence frequently happens in the first several years. Experts agreed that a larger study with a comparison group would be necessary to determine whether changes in medical practice for the treatment of cancer are necessary, as the study was performed on a particularly small group. The study is a good start, but the results cannot be claimed as conclusive with such a small test group.
The chief executive officer of the American Cancer Society, Karen Knudsen, said, "What I really appreciate about the study is that it takes the next step and asks a bold question: How do we take all the advances that we've made in more tailored and specific cancer therapy, and convert that to reducing the number and types of interventions any one patient needs to incur?"
The Future of Breast Cancer Treatment
Utilizing every resource available in contemporary medicine is the traditional strategy for treating breast cancer. The removal of the tumor via surgery is seen as a crucially important step, along with radiation therapy for breast cancer, medication, hormone therapy, and, when indicated, immunotherapy to destroy cancer cells. It is especially important to utilize all of these interventions available when formulating a treatment plan to treat metastatic breast cancer as well as locally advanced breast cancer.
While the study results are quite promising and encouraging, it is important to note that more cancer research must be done before making this a part of routine breast cancer treatment protocols. Neoadjuvant chemotherapy treatments, or chemo drugs that are administered prior to surgery with the intention of having a less extensive surgical procedure, has become so advanced that oftentimes the cancer cells are gone before the time of surgery. With adjuvant therapy becoming more targeted and effective at treating breast cancer, there is great hope that in the future, surgery to remove breast cancer will be needed less often. The benefits of chemotherapy outweigh the risks, both physical and emotional, that are associated with surgery for many patients. Breast cancer patients should talk with their doctor to find out if neoadjuvant therapy would be beneficial for their particular type of breast cancer.
A breast cancer diagnosis can be alarming, which Doctor Gorman and her staff at Texas Breast Center are mindful of when providing compassionate care for patients. She is committed to providing her patients with a sophisticated, individualized, targeted approach to breast surgery and breast cancer treatment, along with top-tier treatment regimens. She never advocates for additional treatment that would be unnecessary for a patient but works to find the best possible treatment for the best quality of life and results. For in-depth information about breast cancer, risk factors, therapies for breast cancer, and preventive measures that can be taken, as well as to schedule a consultation with Dr. Gorman, visit the Texas Breast Center website.
https://www.nytimes.com/2022/10/25/health/breast-cancer-surgery.html
https://www.foxnews.com/health/breast-cancer-patients-respond-pre-surgical-treatment-may-skip-surgery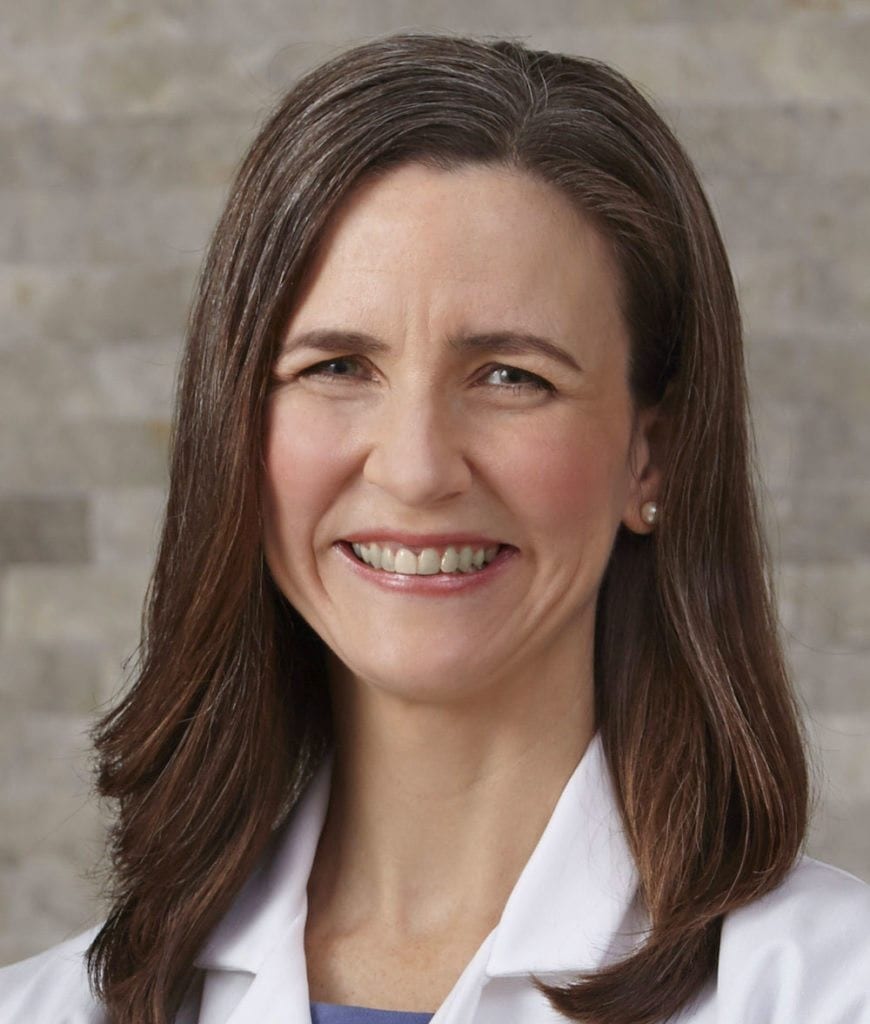 Valerie Gorman, MD, FACS, is a breast cancer surgeon. She is board certified by the American Board of Surgery and serves as Chief of Surgery and Medical Director of Surgical Services at Baylor Scott & White Medical Center – Waxahachie.
Certificate, Physician Leadership Program, Southern Methodist University, Dallas, Texas (2010)
M.D., University of Texas Southwestern Medical School at Dallas, Texas (June 1999)
B.S., Biola University, LaMirada, California, (1994) Magna Cum Laude
Major: Biochemistry
Residency in General Surgery, University of Texas Southwestern Medical Center at Dallas, Texas (June 2004)