Dr. Valerie Gorman, MD, FACS, is a breast cancer surgeon, board-certified by the American Board of Surgery. She specializes in surgical diseases of the breast and surgical oncology, serving as the Chief of Surgery and Medical Director of Surgical Services at Baylor Scott & White Medical Center in Waxahachie, Texas.
As she helps her patients through the process of learning their best options for cancer treatment and the most effective type of surgery to help, her staff works with her. But she also knows that she is not the last step in the healing process. It is common for breast surgery for cancer to require reconstruction. So Dr. Gorman has an established partnership with Dr. Potter that has now lasted more than 15 years.
Dr. Jason Potter, MD, DDS, is a plastic surgeon who serves the greater Dallas area and has affiliations with multiple hospitals and hospital systems. He is double board-certified, with his advanced surgical training focusing on reconstructive plastic surgery. He serves the greater Dallas area.
Dr. Gorman and Dr. Potter's partnership is based on mutual respect for both each other and the patient. The two sat down in a joint interview to explain how their collaboration worked and how it benefitted the patient.
To start, Dr. Gorman was asked why she chose to work with Dr. Potter. She answered,
"We both have the same standard for our patients. He doesn't do the easy way; he does the right thing for the patient. He can offer every option to our patients, so he's not just limited to one kind of breast reconstruction. I think other plastic surgeons recommend what they do. And he does it all, so it makes it easy to recommend the best thing for each patient."
Dr. Potter explained his reconstruction options:
"The two main types of reconstruction are either implant-based reconstruction or tissue-based reconstruction. Patients are not always a candidate for both. Sometimes there are limitations put on us by the patient's body habitus, such as how much tissue they have to donate for breast reconstruction or prior surgeries that prevent utilizing tissue from certain areas. So most of the time, implants will always be available, but if patients have had multiple infections or have a history of radiation, there are higher complication rates for implant surgery.
However, some people don't want an implant. They've never had an implant, and they never will have an implant. They just don't want one. Implants require maintenance. You have a new device in the breast that has to be maintained, has to be monitored, and has to be replaced approximately every ten years. Whereas, when you have an all-tissue breast reconstruction, the patient doesn't necessarily need other surgeries once they've completed the process because maintenance isn't required. It's really sitting down with the patient, seeing what co-morbidities or preferences they might have or bring to the table, and then selecting the best option."
Several factors have to be taken into account when figuring the best approach to breast reconstruction. Dr. Gorman usually starts the process when discussing the initial breast cancer treatment.
"Usually, the patient is in my office first, so I try to get a good understanding of them, and I try to learn a little about what the patient would like to do. I usually have an idea of when he would like to offer somebody one or the other, considering the patient's preference, their medical situation, their questions, and what they already know. I then go from there. Some factors I look for are if they're a smoker, or if I see they've had several abdominal surgeries. If they've had radiation before, I know we're going to have to do a flap to try to protect that implant, those kinds of things. I leave it open for Dr. Potter to use his expertise and talk to them about the pros and cons of each option available.
Some people don't want a massive surgery. The flap is a longer, second operation, so many people want to avoid that. But in the long run, 20 years from now, that 8 hours in the operating room, they're not going to remember that part. So, we try to talk them through what they want and what we think they're tending to prefer and talk about the pros and cons. If they're a smoker, there may be certain options that have reduced risk. Then we send them to Dr. Potter, and he finishes the conversation, and they make the final decision. And our offices coordinate scheduling whatever procedure we've decided together with the patient."
Dr. Potter added:
"It's a nice team approach. From the day they go into Dr. Gorman's office, they're starting to get questions answered; they begin to have reconstruction questions answered. As soon as they find out they're going to need a mastectomy, they want to know what that next step will be. Dr. Gorman is very good at starting that discussion with them. After surgery, both offices work with the patients when they have issues in the postoperative period, so it's a nice comprehensive approach to patient care. I think the patients really like it."
Once the patients have met their doctors, the process can begin.
"Breast reconstruction is a process, so it's not usually one operation and done. It starts the day of the mastectomy with either placement of a tissue expander (which is a temporary implant) or initial reconstruction using the patient's own tissue in certain situations. But operations are usually staged about three months apart. So, if surgery was all the patient needed, they may complete reconstruction in six months or so. If they need chemotherapy or if they need radiation, they may not complete the reconstruction process for nine to twelve months. It's kind of hard to say exactly how quickly they can have their surgery, but they're staged depending on the procedure and patient's needs and other treatments."
Dr. Gorman said about the stages:
"A lot of people come in and say, 'I want it all done in one operation,' which we can sometimes do. But we talk to the patient about how sometimes that's not the best solution for them because they're going to end up having another operation down the road anyway. So, whether it's one stage or two-stage, we tend to go with two-stage for improved cosmetic outcomes. Once again, those are just the different options we offer.
Another variation of the reconstruction options mentioned above is whether the DIEP flaps procedure is being performed. Dr. Potter is well known for his ability to perform this operation.
"Not everyone does the flaps. That's a big operation, and Dr. Potter does a significantly high volume of these. He's the DIEP flaps guy. If you mention DIEP flaps to anybody, his name comes up. We offer that to our patients, which is awesome."
Dr. Potter gave a little more detail into the DIEP procedure, saying:
"It's a complex reconstructive procedure. Not every surgeon offers these techniques. Because of its complexity, patients are better served by an experienced team like ours. For the last 13 years, we've been providing that operation in Dallas. We have a very efficient team, which is important for patients so that they're not under anesthesia too long. We're also refining the technique and leading some of the advances. We are are now providing Resensate™ to candidate patients. Resensate is a technique to provide reinnervation to the breast."
Reinnervation is the restoration of nerves to a place where there has been nerve damage, like a surgical site. This has been a concern of plastic surgeons for as long as this has been a profession. To explain the importance of Resensate and its work in reinnervation, as well as patient expectations, Dr. Gorman explained,
"The biggest thing when you're educating patients about breast reconstruction after they get a mastectomy is that they'll say, 'oh well, my friend had implants, so this is kind of like that, at least I get a breast augmentation and implants like my friend did.' And then you have to remind them, 'your friend kept her breast, and yes, she has the same implants in there, but it's very different.' And the sensation is the most significant difference there probably. The way they feel and look are different, too, but the sensation is very different. And we have heard a wide variety of comments from patients who have had this procedure, from 'they feel like they are floating in front of me,' to 'I have some intermittent feeling, it comes back over months,' to somewhere in between. I think that's the most significant difference, once they get over the initial surgery and diagnosis and treatment. Settling back into everyday life, it is a constant reminder. It is hard to forget what they've been through because it is so different. So gaining feeling back will be huge because it is one of the big reminders for them."
Now that there is a general understanding of the types of breast reconstruction and the process of moving between the breast cancer surgeon to the plastic surgeon, Dr. Potter discussed some of the common questions he gets asked at appointments.
"There are lots of questions about tissue-based operations versus implant-based operations. There are lots of questions about the types of implants given, and the recent Allergen textured surface recall. And really, the most common question is 'which operation is best for me? We try to take patients through that question because that discussion is never the same for any two patients. Recovery is always a concern. Most questions here deal with downtime, recovery, time off work, and number of surgeries.
Recovery varies with the operation and the patient. With the first operation–the mastectomy and the tissue expander–it can be anywhere from 2-4 weeks of downtime. Implant surgeries are usually less downtime for the first stage, and tissue surgeries can be up to 6-8 weeks, depending on what they choose."
The recent concerns about textured implants have resulted in many questions regarding implant safety. He continued,
"Overall, implants are very safe. A recently identified process called Breast Implant-Associated Anaplastic Large Cell Lymphoma has brought renewed scrutiny to breast implants. Allergen was asked to voluntarily recall their textured surface implant line because 80% of the cases found worldwide were associated with that implant surface. But it's an extremely rare process.
Despite its rare occurrence, many patients going through breast cancer treatment do not want to worry about other potential problems linked to the reconstruction. This is leading more patients to inquire about tissue-based options."
In summary, whether receiving a tissue or implant breast reconstructive surgery, Drs. Potter and Gorman know to listen to you, to listen to each other, and work with the best materials to ensure the best outcome for you.
When asked for their final thoughts, Dr. Gorman had this to say,
"The team we've formed between our offices and the options we offer together are what I want to emphasize. Between the two of us, we can more thoroughly follow-up. If a patient goes to see him, he will ask me any questions that need asking. If they need to have drains removed but don't want to drive all the way to him, they can stop in our office to get them taken out. We do a lot of that for the patient, which I think is pretty great for them. We navigate them through the post-breast reconstruction hassle. We can say 'yes, we've talked to them, you're good to go here or do this' so they don't have to go back and forth between us and say 'well Dr. Gorman said this' then they say 'well Dr. Potter said to let you know that.' This way, the patient doesn't have to do all that on their own."
Dr. Potter followed up in agreement.
"It is a very personal, very comprehensive approach. Patients are going to appreciate the individualized attention that they are going to get every step of the way. And the way our offices work together, it helps to coordinate and make sure the patient doesn't have to determine which office to go to."
Drs. Potter and Gorman work cohesively to ensure their patients are receiving the best care. By staying in contact, there is no risk of loss of information. By working with each other consistently, they learn how the other works and can better inform patients on what to expect. Dr. Potter's expertise in types of breast reconstruction and Dr. Gorman's cancer-oriented breast surgery go hand in hand to create a strong team approach for treatment, recovery, and your best outcome.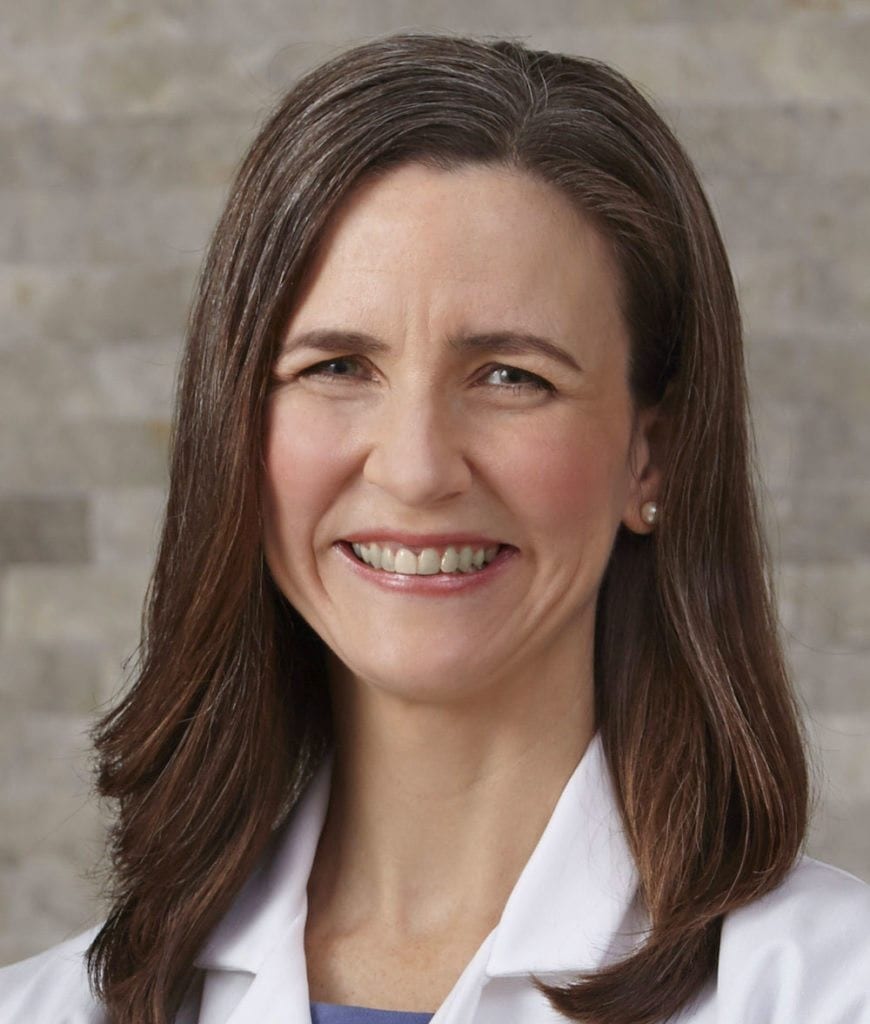 Valerie Gorman, MD, FACS, is a breast cancer surgeon. She is board certified by the American Board of Surgery and serves as Chief of Surgery and Medical Director of Surgical Services at Baylor Scott & White Medical Center – Waxahachie.
Certificate, Physician Leadership Program, Southern Methodist University, Dallas, Texas (2010)
M.D., University of Texas Southwestern Medical School at Dallas, Texas (June 1999)
B.S., Biola University, LaMirada, California, (1994) Magna Cum Laude
Major: Biochemistry
Residency in General Surgery, University of Texas Southwestern Medical Center at Dallas, Texas (June 2004)