What is a Risk Factor?
A breast cancer diagnosis can seemingly come out of nowhere for many patients. However, many things that could have made this diagnosis (or any potential diagnosis) far more likely for some patients than others. These little details in lives are known as risk factors. Some factors are a part of your lifestyle and can be controlled in your day to day life. Others are beyond a given person's control, like things built into the DNA. It's important to note that none of these factors will cause breast cancer. Any one of these risk factors is not a cause for breast cancer. They will only bring about higher risk.
Risk Factors You Can Affect
Taking hormones–Some forms of hormone replacement therapy (HRT), including estrogen and progesterone, in menopause can increase the breast cancer risk.
Using oral contraceptives–Some birth control pills have been found to raise breast cancer risk.
Reproductive history–A few factors relating to childbirth can vary your risk level. Having your first pregnancy after the age of 30, not having children, never having a full-term pregnancy, or not breastfeeding can increasing your breast cancer risk.
Being physically active–Women who are more active will decrease their risk of getting breast cancer.
Being overweight after menopause–Older women with obesity have an increased risk as opposed to those at a healthier weight.
Alcohol–The more alcohol someone drinks, the higher the risk of breast cancer. For example, a woman who has 2-3 alcoholic drinks a day will have a 20% higher risk than a woman who does not drink.
Diet–There is some debate about what diets increase or decrease the risk of breast cancer. However, a healthy diet with plenty of fruits and vegetables and minimizing animal fats has many health benefits.
Smoking–Smoking can increase a person's risk of breast cancer.
Night shift/light at night–Routinely working night shifts can bring about a higher risk of breast cancer, possibly due to light exposure at night.
Risk Factors You Cannot Affect
Sex–A woman is far more likely to get breast cancer than a man due to the increased exposure to estrogen and progesterone. Because these are the hormones used in hormone replacement therapy for transgender women, this increased risk includes them. While men can certainly get breast cancer, the risk is not as high.
Race–White and black women are most likely to develop breast cancer. Black women tend to have the highest risk before 45 and are more likely to die from the disease.
Ashkenazi Jewish heritage–Jewish women also have a higher risk of breast cancer, likely due to a high occurrence of the BRCA1 and BRCA2 gene mutations in those of Ashkenazi Jewish descent.
Inherited genes–Several genes that can act as risk factors for breast cancer.

BRCA1 and BRCA2
ATM
BARD1
BRIP1
CDH1
CHEK2
NBN
NF1
PALB2
PTEN
RAD51C and RAD51D
STK11
TP53
Age–As you get older, your risk of breast cancer increases. Most diagnoses occur after the age of 50, and by the time a person is 60, the risk of breast cancer is 1 in 29.
Breast History–If someone has previously been diagnosed with breast cancer or another breast disease like lobular carcinoma in situ or atypical hyperplasia, they have a much higher risk of breast cancer in the future.
Family History–Women who have a family history of breast cancer, especially when it is a first-degree relative (mother, sister, daughter) previously diagnosed. The risk of breast cancer also increases with multiple family members diagnosed, and a family history of ovarian cancer can also indicate an increased risk.
Radiation Exposure–Previous exposure to ionizing radiation in the chest area is a risk factor for breast cancer. Radiation is often used for treating Hodgkin's disease. The risk is greater if the radiation was applied as a child.
Age at First Period–Starting menstruation early, before ages 11 or 12, can raise the breast cancer risk factor by bout 15-20% over those who started to get their periods at 15 or older. This is due to more prolonged exposure to estrogen and progesterone, which, as mentioned above, increases risk.
Age Starting Menopause–Women who start menopause after 55 have an increased risk of breast cancer by approximately 40% compared to those who start at age 45 or younger. Like with the earlier start of menstruation, this is due to more prolonged exposure to progesterone and estrogen.
Breast Density–Breast density comes from having more connective tissue than fatty tissue. This denser tissue can make it very difficult to read a mammogram accurately, sometimes increasing the risk of missing a potential diagnosis. Breast density can come from high estrogen levels, indicative of a risk factor rather than one on its own.
History of Diethylstilbestrol (DES)–DES was a drug given to some pregnant woman between the 1940s-1950s to prevent miscarriage. Those women and those whose mothers took it all have a high risk of breast cancer.
Birth Weight–Women born with a higher birth weight have an increased risk of breast cancer, particularly before menopause.
Blood Androgen–Androgens are hormones important to sexual development (including testosterone). An increased amount of androgens in a woman's blood can increase her breast cancer risk.
Bone Density–High bone density can be a breast cancer risk factor. Someone with high bone density can have up to 60-80% higher risk than those with lower density.
Reducing Risk
Breast Cancer Screening–Go for regular breast screening to keep an eye on your breast health. For most, a mammogram is sufficient for checking breast health. A Breast MRI (Magnetic Resonance Imaging) may be better for those of higher risk. Speak with your doctor to establish the best course of action for the frequency and type of screening for you.
 Breast Self-Exam–Monthly, you should check your own breast health. While it won't necessarily catch every sign of breast cancer, it can find many, and it is an excellent way to keep yourself familiar with your breasts. By checking your breasts' appearance, feel, and textures regularly, you will be more likely to notice any changes should they come. If anything does change, bring it to the attention of your doctor.
Breast Feeding–Breastfeeding can help reduce the risk of breast cancer, particularly in those pre-menopause.
Lifestyle Changes–As mentioned above, some breast cancer risk factors that can be reduced through your own lifestyle choices. By doing what you can to handle these risk factors, such as alcohol intake and physical activity, one can reduce their risk of breast cancer by a great deal while also keeping themself healthy in general.
Speak With Your Doctor
If you are ever concerned about your risk of breast cancer, you can speak with your doctor. While some risk factors are easy to determine for yourself, some must be tested for–blood androgen levels, inherited genes, etc.–which your doctor can help you get access to and understand. Once you and your doctor are familiar with your breast cancer risk level, you can set up a plan for your next steps. These will include recommendations for breast cancer screening–how often and what type–as well as possible medical preventative steps if your risk of breast cancer is high enough.
Dr. Gorman at Texas Breast Cancer is always available to help with any questions about breast cancer risk, preventative steps, and the process should a breast cancer diagnosis be given. She is an advocate for the informed patient, always providing her patients and those who could potentially become patients with the information they need.
If you have any questions about breast cancer or breast cancer risk factors, please feel free to contact Dr. Gorman or her team at Texas Breast Cancer.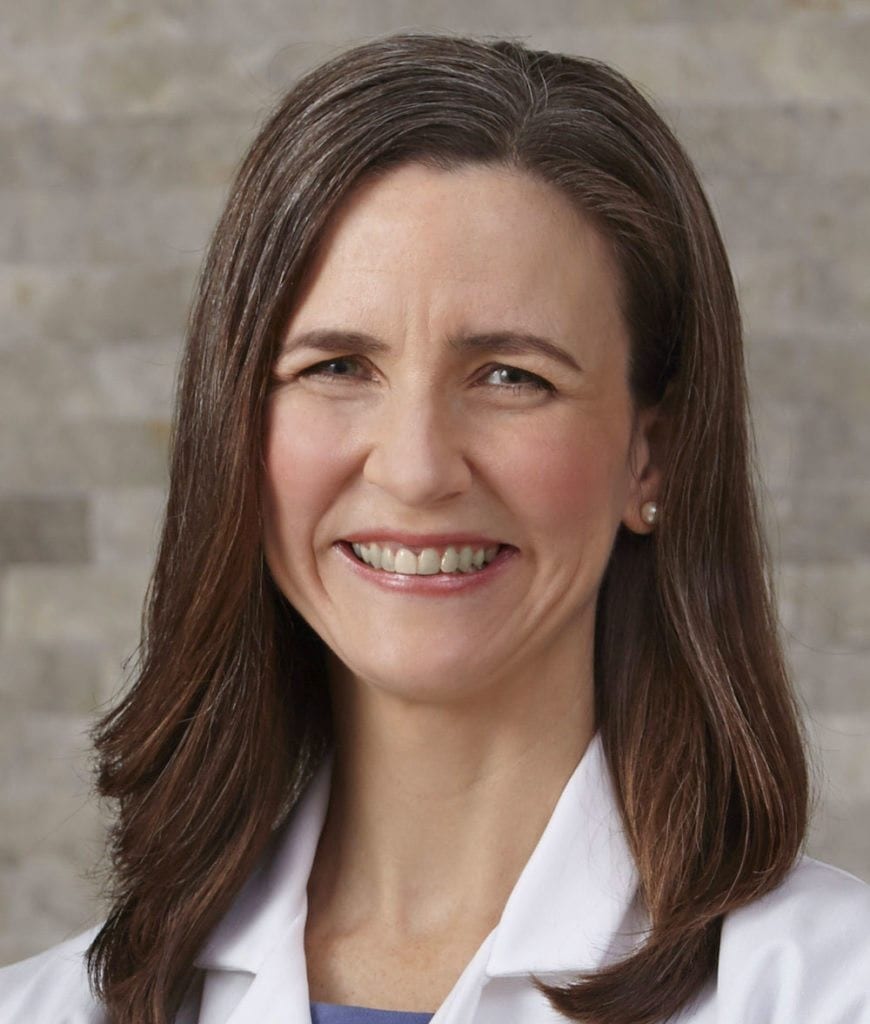 Valerie Gorman, MD, FACS, is a breast cancer surgeon. She is board certified by the American Board of Surgery and serves as Chief of Surgery and Medical Director of Surgical Services at Baylor Scott & White Medical Center – Waxahachie.
Certificate, Physician Leadership Program, Southern Methodist University, Dallas, Texas (2010)
M.D., University of Texas Southwestern Medical School at Dallas, Texas (June 1999)
B.S., Biola University, LaMirada, California, (1994) Magna Cum Laude
Major: Biochemistry
Residency in General Surgery, University of Texas Southwestern Medical Center at Dallas, Texas (June 2004)