When breast cancer comes backs, it is called recurrence. While those who have a recurrence are not in the majority, they are certainly not a rarity or an impossibility. Recurrences typically happen within the first five years after treatment but can occur at any time and have a few ways of returning. To help ease some of the worries of these first few cancer-free years, we want to give some clarity and explanation into what breast cancer recurrence is and what to look for.
Causes
Breast cancer recurrence occurs when cells from your original breast cancer manage to escape being treated and begin growing again. This process can sometimes take years. The cancer cells will lay dormant until something kick starts them into growing again.
Risks
Many of the recurrence risk factors are determined by the original tumor and cancer, though the patient determines some. These risk factors include:
A large tumor–A larger tumor increases the risk of cells being left behind.
Close or positive tumor margins–During surgery, when the surgeon removes the cancer, they will remove a small amount of healthy tissue around it. The tissue is then examined with a microscope. If it is clear of cancer, the margin is considered negative. However, if there are any cells left (considered a positive margin), risk or recurrence increases.
Lymph node infection–The risk of recurrence increases if cancer was found in lymph nodes at your original diagnosis.
No radiation treatment post-surgery–While most who undergo a lumpectomy choose to receive radiation therapy in the area of cancer afterward to reduce the risk of recurrence, some do not.
Inflammatory breast cancer–This type of breast cancer increases the risk of a local recurrence.
Specific cancer cell characteristics–Having triple-negative breast cancer or cancer resistant to hormone therapy can increase your risk.
No endocrine therapy–For certain types of breast cancer, not receiving endocrine therapy can raise the risk of recurrence in cancer patients.
Younger age–Those of a younger age during their initial breast cancer diagnosis, specifically under 35, have a higher risk of their cancer returning, despite generally older generally being a risk factor of cancer in general.
Obesity–Increased body mass index increases the risk of breast cancer coming back.
Prevention
There are methods and steps you can take to reduce your risk of recurrence of breast cancer, many in your initial treatment.
Chemotherapy–Those with an increased chance of recurrent breast cancer have been shown to have a decreased risk when treated with chemo.
Hormone therapy–If you have receptor-positive breast cancer, taking hormone therapy in your initial treatment can reduce your risk. This treatment method can sometimes continue for five or more years.
Targeted therapy–If your cancer produced additional HER2 proteins, targeted drug and treatment might reduce your risk.
Radiation therapy–A previous breast cancer patient with a large tumor, a breast-sparing operation, or inflammatory cancer would have reduced risk if treated with radiation treatment.
Bone-Building–Bone building medications can reduce the risk of recurrence taking place in bones, otherwise known as bone metastasis, for those with a high risk.
Healthy Diet–To decrease your risk of breast cancer recurrence, be sure to include plenty of fruits, vegetables, and whole grains in your diet, as well as limiting alcohol to one drink a day.
Exercising–Exercising regularly may help reduce your risk.
Kinds of Recurrence
Recurrent breast cancer can take one of three forms, defined by where it appears in reference to the primary cancer and treatment. The three types are local, regional, and distant recurrence.
Local
A local recurrence occurs when cancer cells grow in the same area as your previous cancer. If a lumpectomy was used for treatment (rather than a full mastectomy), cancer might start to regrow in the breast tissue that remains. If a complete mastectomy were performed, the tissue along the skin or chest wall would hold the recurring breast cancer.
Some signs that local recurrence is occurring are:
One or more painless lumps, nodules, or irregular areas of firmness under the skin
Newly thickened areas along mastectomy scars
Changes to the skin (inflammation, redness, changes in texture)
Nipple discharge
Many of the signs of a local recurrence are similar to those of initial breast cancer. After treatment, it does not hurt and may help to continue self-breast exams to keep an eye out for any changes, just in case.
Regional
Regional recurrence also happens rather close to the original site of infection. However, the difference between regional and local recurrence is a matter of lymph nodes. In regional recurrence, the local lymph nodes, such as those under the arm, will be infected with cancer.
Signs of regional recurrence cancer may include a lump or swelling in lymph nodes, so continue your self-checks in these areas:
Under the arm
Along the neck
Near and in the groove above the collarbone
This kind of recurrent breast cancer can almost be considered a subset of local recurrence and can many times be found by being familiar with your own body. Regular self-breast checks are just as necessary after breast cancer treatments as they are before.
Distant
Distant recurrence is when cancer recurred somewhere in the body away from the original site. This can include other organs such as the lungs or even bones. In this case, the patient is generally treated much in the same way as those diagnosed with stage IV breast cancer. However, treatment can vary from standard stage IV treatment based on the responses to previous treatments.
Treatment
Treatment, many times, is determined by the kind of breast cancer recurrence found. Local will be treated differently from regional will be treated differently from different.
Local Treatment
Local breast cancer recurrence is, if possible, treated with surgical treatment. If a lumpectomy and radiation were used previously, then a mastectomy would be the first choice treatment. If a mastectomy was performed prior, the tumor would be removed, and the patient will be treated with radiation therapy if not already received.
Either way, both of these plans are likely to be accompanied by chemotherapy, targeted therapy, hormone therapy, or some combination to ensure a full recovery.
Regional Treatment
Sometimes breast cancer will come back in the lymph nodes. This can be treated by removing the lymph nodes themselves, followed by radiation in the surrounding area, if not already received. Systemic (targeted, hormone, or chemotherapy) treatment after surgery may be discussed on a case-by-case basis to ensure that any remaining cancer cells are eliminated.
Distant Treatment
The primary treatment for distant recurrent breast cancer will be a form of system treatment (hormone, targeted, or chemotherapy) based on how your cancer has responded before. You and your doctor can create a treatment plan that serves you well, knowing what has worked with these breast cancer cells previously and what has not.
Dr. Gorman
Dr. Valerie Gorman and the Texas Breast Center are aware of the risks of recurrent breast cancer and the chances that your breast cancer may come back. This is why she and her team stay with you through your personalized treatment and long after to make sure you know that you always have a support system, whether you need it or not.
Dr. Gorman specializes in surgical oncology and surgical diseases of the breast. She serves as the Medical Director of Surgical Services at Baylor Scott & White Medical Center as well as the Chief of Surgery.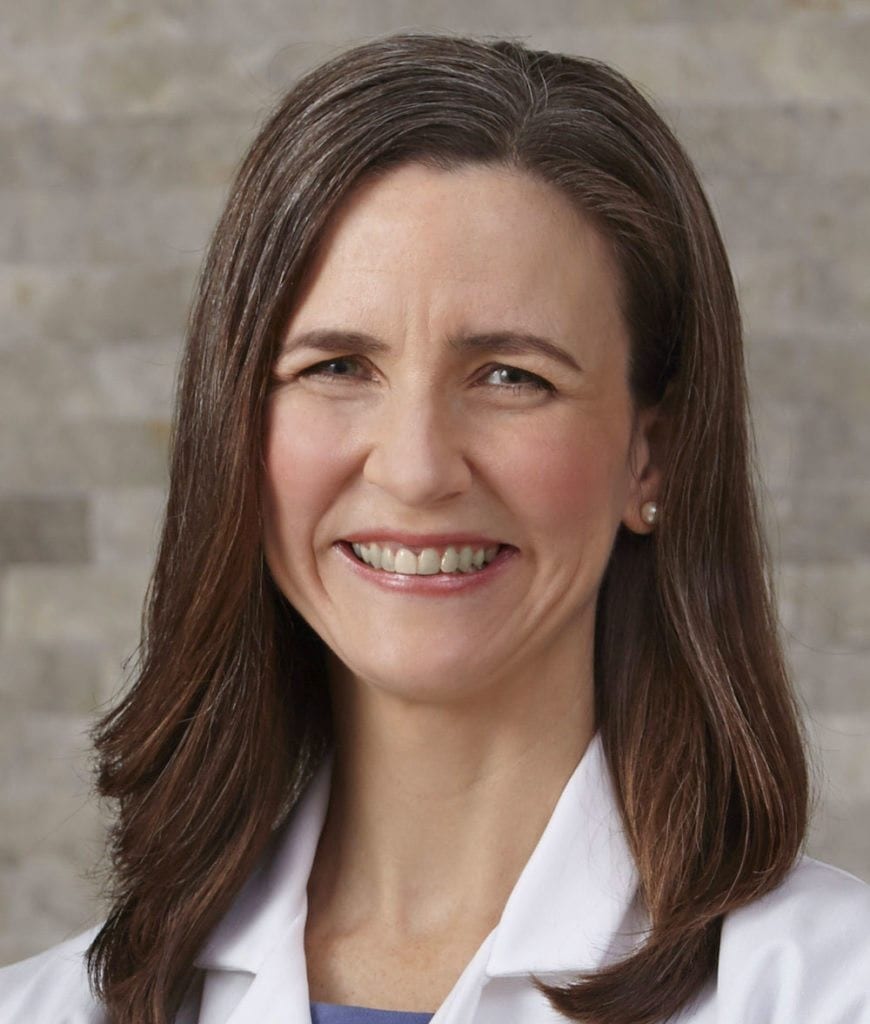 Valerie Gorman, MD, FACS, is a breast cancer surgeon. She is board certified by the American Board of Surgery and serves as Chief of Surgery and Medical Director of Surgical Services at Baylor Scott & White Medical Center – Waxahachie.
Certificate, Physician Leadership Program, Southern Methodist University, Dallas, Texas (2010)
M.D., University of Texas Southwestern Medical School at Dallas, Texas (June 1999)
B.S., Biola University, LaMirada, California, (1994) Magna Cum Laude
Major: Biochemistry
Residency in General Surgery, University of Texas Southwestern Medical Center at Dallas, Texas (June 2004)