Black History Month
Officially recognized in 1976, February is dedicated as Black History Month in the United States of America. Commemorating the victories and legacies of African Americans and recognizing the hardships they have faced throughout our history, it is a pinnacle time of awareness and memorialization in the lives of American citizens. In honor of this past month's observations, we wanted to provide information on women's health surrounding the realities of breast cancer for black women.
Black Women and Breast Cancer
According to the American Cancer Society, breast cancer is the most commonly diagnosed cancer for black women. Falling second to lung cancer, breast cancer is also a top cause of cancer-related mortality. It is crucial for black women to understand the likelihood of a diagnosis, the risks surrounding breast cancer, and ways to routinely check for potential breast tumors. There are many questions surrounding the truth on breast cancer statistics, particularly pertaining to black women. Educating people on the realities of breast cancer plays a key role in women knowing what to watch for regarding their breasts and in changing some of the socially constructed elements surrounding medical and breast care for black women.
What is breast cancer?
Essentially, breast cancer is the uncontrolled development of breast cells. This is why it is recommended that women examine their breasts regularly for evidence of changes to the breast such as puckering or discoloration, as they are often the first symptoms to appear.
What would lead to a breast cancer diagnosis?
Although there are many different varieties of cancer, tumor biology at its base level remains consistent, and they all have similar characteristics. The genes in the human body regulate and control cell proliferation. The job of genes, which are found in the nucleus of cells, is to ensure that as old cells die, they are replaced by new cells. Mutations can develop, causing this process to be disrupted. This change can significantly affect the regeneration process, removing control from the genes and allowing the cells to continue making new cells without restriction. The production of additional cells can lead to the formation of a tumor. The emergence of a malignant tumor (which is an aggressive form of cells and can spread to other areas of the body via the blood and lymph systems) is what typically generates a breast cancer diagnosis.
Breast Cancer Risk for Black Women
Age, ancestry, family history, and type of diagnosis affect the severity and likeliness of breast cancer.
Who has the highest risk of breast cancer?
Despite a lower incidence of breast cancer development, black women's lives are approximately 40% more likely result in breast cancer death. Women of a younger age, meaning below the age of 45, also tend to have the highest risk. There is no simple answer to this disproportion, as these starkly contrasting numbers seem to arise from a combination of factors, including both sociological conditions and genetic factors.
Disparities of Breast Cancer and Race
In recent years, there have been increasing conversations surrounding the tragic breast cancer disparities of medical care and attention for people of color. These risks and realities prove particularly tangled and problematic in the world of health care and surgical access. While this is true, Dr. Gorman of Texas Breast Center is eager to dismantle this problem through targeted, attentive care for each person who comes under her expert care.
The prevalence of breast cancer is still far greater than we like to see, which is why Dr. Gorman and her team at Texas Breast Center fight endlessly to see these numbers decrease. Particularly among black women, the statistics of more aggressive forms of breast cancer diagnoses, such as triple-negative breast cancer, are astronomically higher.
What is triple-negative breast cancer?
Triple-negative breast cancer is a form of breast cancer that tests negative for all three receptors: estrogen, progesterone, and HER-2. This kind of breast cancer is one of the more aggressive and invasive breast cancer types, with high spread and growth rates. Both age and race play into the likeliness of this diagnosis, as it is most common in women under forty and in black women.
Not all black women are at the same risk of developing triple-negative breast cancer. Research shows that particularly those born in Western Africa and the United States are at an increased risk for triple negative breast cancer in comparison to those born in East Africa. This difference is especially notable when compared to white women or women of other races. According to the American Cancer Society, black women in the United States are actually twice as likely as white women to receive this diagnosis. This may be a reason for the lower rate of survival among black breast cancer patients. Educating oneself on the risks of breast cancer can help black women act in anticipation and preparation and increase the chances of survival through early detection.
Dr. Gorman at Texas Breast Center
While statistics surrounding breast cancer can seem overwhelming and may evoke fear, Dr. Valerie Gorman combats this with the truth that "treatment for breast cancer has improved significantly over the last few years, and success rates continue to rise." Breast cancer outcomes and treatments have never seemed more optimistic.
Dr. Gorman and her team at Texas Breast Center, located in Waxahachie, are devoted to caring for every patient in a manner tailored to their unique case, conducting each interaction with expert care, attention, and skill. Providing honest, advanced information on the risk factors of breast cancer and the leading treatment options is a top priority of this Texas-based breast surgeon. She dedicates herself to the wellbeing of every single patient and, in doing so, aims to topple the disparities that black women diagnosed with breast cancer face and help reduce the rates of breast cancer mortality, one case at a time.
Staying informed
As a leading surgeon, Dr. Gorman advocates for preventative measures and staying on top of breast health. Regular self-breast checks, mammography screening, a regular clinical breast exam, assessing controllable risk factors, and remaining informed on the latest news surrounding breast care are all steps that can increase the chances of detecting breast cancer while it is still in the early stages.
If you have any questions surrounding breast cancer or breast cancer risk factors, don't hesitate to contact Dr. Gorman and her team at Texas Breast Cancer.
https://www.cancer.org/research/cancer-facts-statistics/cancer-facts-figures-for-african-americans.html
https://acsjournals.onlinelibrary.wiley.com/doi/epdf/10.1002/cncr.32293?referrer_access_token=tNmZThNQBcGMkZz0Mw1KaU4keas67K9QMdWULTWMo8PjlxlDClmn9SMF_cvVV7b6CVxSyInTq9HeXJidKb9BxMA8NsR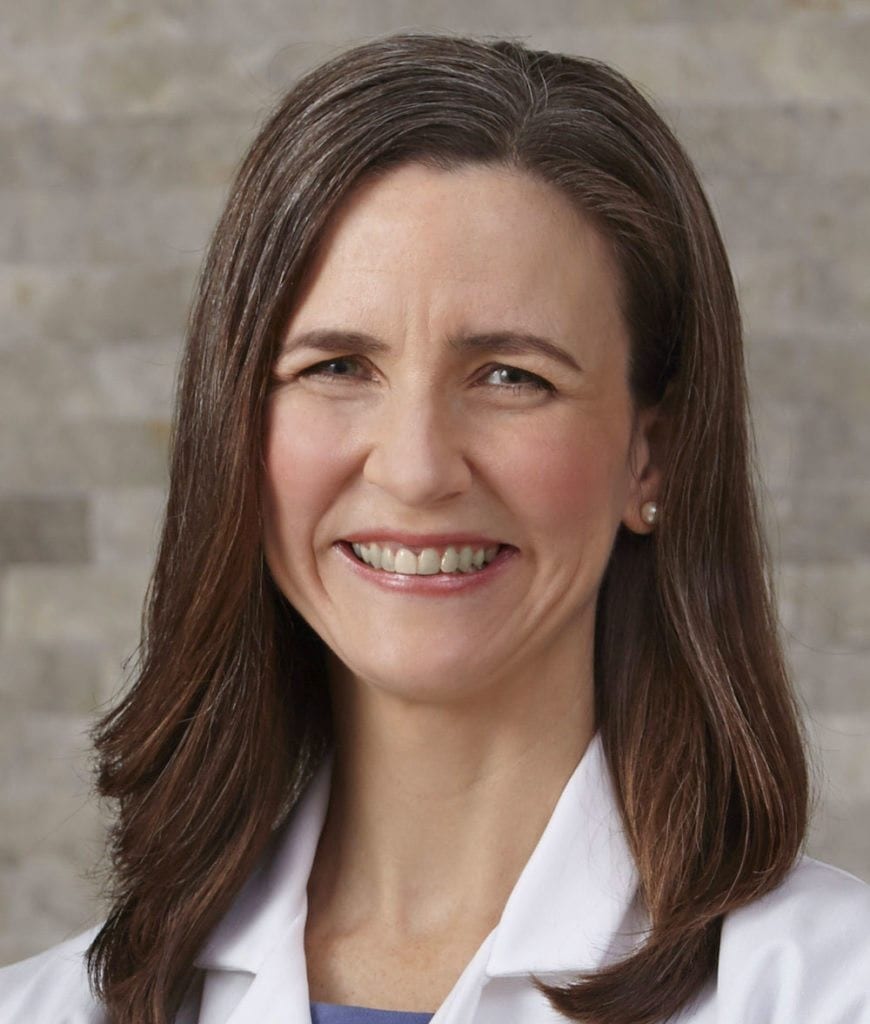 Valerie Gorman, MD, FACS, is a breast cancer surgeon. She is board certified by the American Board of Surgery and serves as Chief of Surgery and Medical Director of Surgical Services at Baylor Scott & White Medical Center – Waxahachie.
Certificate, Physician Leadership Program, Southern Methodist University, Dallas, Texas (2010)
M.D., University of Texas Southwestern Medical School at Dallas, Texas (June 1999)
B.S., Biola University, LaMirada, California, (1994) Magna Cum Laude
Major: Biochemistry
Residency in General Surgery, University of Texas Southwestern Medical Center at Dallas, Texas (June 2004)