In a recent survey of patients diagnosed with early-stage breast cancer, 38% said they were worried about finances due to their treatment. 14% said that their breast cancer cost them at least 10% of their household income. 17% said that they had spent even more than that 10% on out-of-pocket medical expenses.
When doctors, surgeons, and radiation oncologists were asked about how their offices handle financial discussions with their patients, 50% of medical oncologists reported that someone in their practice "often or always discusses financial burden" with their patients. 43% of radiation oncologists said they did as well. Only 16% of surgeons reported the same.
Furthermore, no one seems to know, going in, just how far a diagnosis of breast cancer is going to set them back financially. It is difficult to find answers about the cost of treatment, whether for surgery, radiation, or other medications. We are taking this chance to clear the air between doctors and patients; we can give the answers that so many have been looking for and help to start the conversation so you can be prepared should this diagnosis ever come your way.
Total Costs
In 2010, breast cancer was the highest-costing cancer in the United States. Nationwide, it cost a total of $16.5 billion. By 2020, this is expected to increase to $20.5 billion. The American Cancer Society estimates that over $180 billion is spent on health care expenses and lost productivity every year due to cancer.
Of course, each person's case is unique. Their access to insurance must be taken into consideration. Different stages of cancer are harder to treat than others, which can affect overall treatment costs. Not to mention that disease takes root differently in each person, so it must be treated differently. And with no one-size-fits-all treatment, there is no one-size-fits-all price tag. All of these factors must be considered.
Stages
The stage at which a patient's breast cancer is discovered significantly affects how difficult it is to treat. A study was done recently and published in The American Health and Drug Benefits1 on the cost and frequency of some treatments based on the cancer stage and how long it had been since the diagnosis.
It was not much of a surprise to find that those patients with more advanced stages of breast cancer spent more on treatments. For those with stage 0 cancer, the average cost of treatment at twelve months after diagnosis was $60, 637. After twenty-four months, the price had jumped to $71, 909 per patient overall.
For those whose cancer had advanced to stages I-II, their medical costs were approximately $82,121 in the first twelve months of treatment. In the second twelve months, each patient still in the study brought the total average to $97, 066.
With breast cancer in stage III, the average cost in the first twelve months continued to rise to $129,387. After a full twenty-four months, the study reported that patients spent an average of $159,442.
At stage IV, the most difficult to treat, the average treatment costs were $134,682 at twelve months and $182,655 at twenty-four.
According to the study, patients were paying an average of $85,772 within the first twelve months of being diagnosed with breast cancer, despite their cancer stage. And within the first two years of their diagnosis, the study reported their treatment costs averaging $103,735.
Treatments
Another major factor that will contribute to the overall cost of breast cancer treatment is the kind of treatment a patient is receiving. Which treatment you receive depends on the location, cancer stage, and extent to which the disease has spread. Sometimes the procedures are combined to get the best results and return you to health quicker and more effectively. The same study mentioned above also explored the average amount spent on categories of treatments, and how common these kinds of treatments were within the given periods.
Surgery
Surgery is a standard treatment for a breast cancer diagnosis. If applicable, it is a way to remove cancer physically from where it has taken root. Altogether, surgical treatment accounts for an average of 20% of the cost of breast cancer care treatments within the first year after diagnosis, and 4% in the second year.
Inpatient breast cancer surgery accounts for 6% of the cost treatment in the first year, and 2% in the second year. In the first year of treatment, the cost of breast cancer surgery is, on average, $4,762, while in the second year after diagnosis, the cost is approximately $347.
Outpatient breast cancer surgery accounts for approximately 14% of the price of breast cancer treatment in the first twelve months, and 2% in the second. The cost of outpatient surgery in the first and second years were found to be, on average, $11,691 and $389 respectively.
Chemotherapy
Chemotherapy is another well-known treatment of cancer. It accounts for approximately 19% of breast cancer treatment in both the first and second year after diagnosis.
For general chemotherapy, the average cost (including all costs on the day of the treatment) in the first year is $15,113. As this accounts for 18% of the payment for treatment for breast cancer, this is particularly significant. In the second year post-diagnosis, the average cost for this treatment is $3,625. This makes up 16% of all breast cancer treatment costs.
Oral chemotherapy is far less conventional. It only accounts for approximately 1% of the costs of first-year treatment, and 3% in the second year. Patients are usually paying $432 in their first year and $636 in their second year for this treatment.
Radiation
Radiation is used to kill the tumors by damaging cancer cells' DNA. It is often used in combination with surgery. It makes up 18% of diagnosis treatment costs in the first year and 3% in the second year. In the first year, it costs an average of $15,455, while in the second year, patients pay $638.
Medication
Hand in hand with these major treatments come medications. Medications make up for 3% of the first year's medical payments, and 7% of the second year. That equates to approximately $2,258 and $1,510 respectively.
Other Treatments
There are, of course, other treatments. Smaller subcategories that don't quite fit these above, including hormone therapy, additional inpatient or outpatient care, or professional or specialist care. They make up about 42% of potential treatment costs in the first year and 67% of costs in the second year. That equates to $35,762 in the first twelve months and $14,980 in the second.
Health Insurance
Another factor that contributes to the overall cost of breast cancer treatment is health insurance. Healthcare, the amount of coverage you have, and the type of coverage you have, are all essential to discuss with your doctor, oncologist, and surgical team to make sure you understand where you stand.
Researchers in North Carolina found that patients who received a cancer diagnosis and did not have insurance or Medicare paid $6,711 for medication, while those with insurance paid $3,616 and those with Medicare paid $3,090 simply because they do not have the means to negotiate for a lower price.
Often, clinical appointments are more costly, as well. Where an insured patient might pay approximately $65-246, a patient without insurance coverage would pay around $129-391.
Ask Questions/Dr. Gorman
Getting a diagnosis of breast cancer is near impossible to imagine, and even harder to plan for. But if you ever find yourself in that place, you have a little more knowledge about what to expect. One should always be prepared for the unexpected, and it never hurts to have a little money saved up for emergencies. But breast cancer treatment costs will require more than just a bit of your savings. However, with communication with your team and laying out your healthcare terms and concerns as you discuss your health plan, everyone can be on the same page and do what they can to work within your needs.
Dr. Valerie Gorman knows about the financial burden that comes with breast cancer. She is dedicated to offering her patients a personalized approach to breast surgery and the treatment of breast cancer. She and her team will help to create a treatment plan that best meets your needs, and most fits your lifestyle. Because of the experience and breadth of our specialists, a multitude of treatment options exists which can be tailored to your situation.
There is no need to panic when you hear the word cancer. We have walked alongside many people who have been diagnosed and understand your fears and concerns. It is our privilege to walk with you and help you through this difficult process.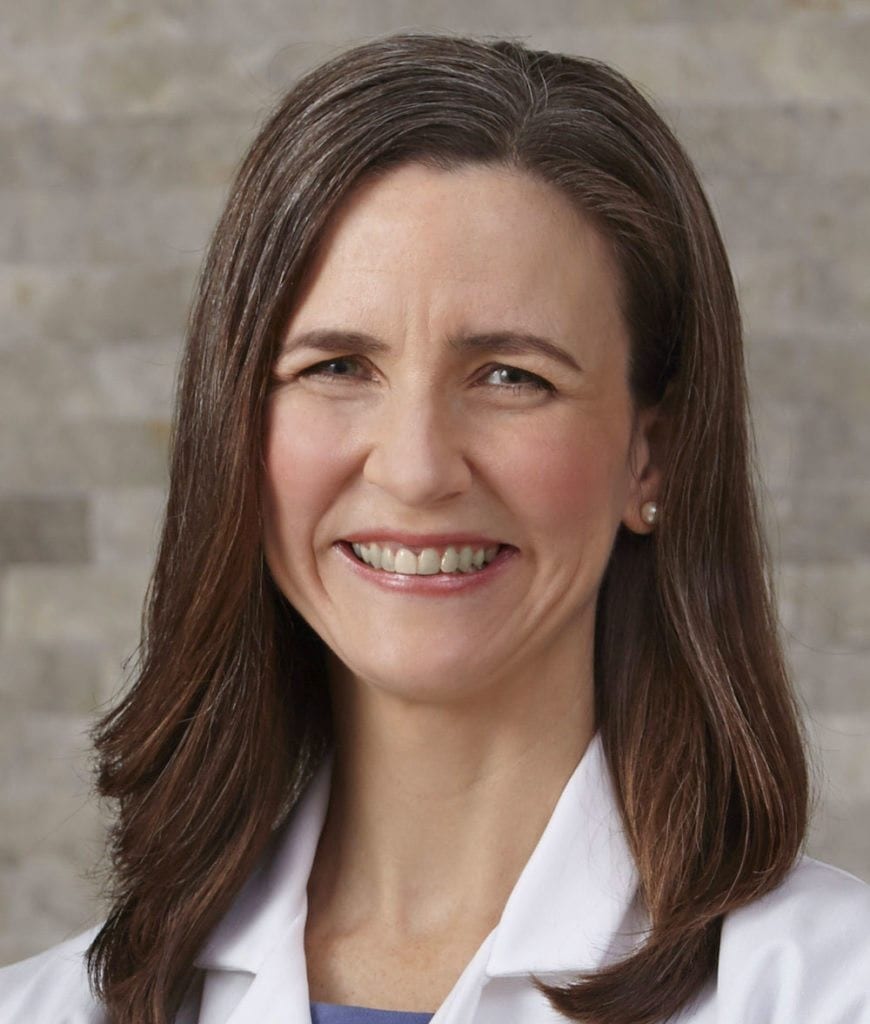 Valerie Gorman, MD, FACS, is a breast cancer surgeon. She is board certified by the American Board of Surgery and serves as Chief of Surgery and Medical Director of Surgical Services at Baylor Scott & White Medical Center – Waxahachie.
Certificate, Physician Leadership Program, Southern Methodist University, Dallas, Texas (2010)
M.D., University of Texas Southwestern Medical School at Dallas, Texas (June 1999)
B.S., Biola University, LaMirada, California, (1994) Magna Cum Laude
Major: Biochemistry
Residency in General Surgery, University of Texas Southwestern Medical Center at Dallas, Texas (June 2004)