March is officially known as Women's History Month! To celebrate women, the incredible things they have endured throughout history, and to highlight the value of their wellbeing, let's examine breast cancer awareness throughout history. You are likely to see an influx of this information during October, but Dr. Valerie Gorman of Texas Breast Center emphasizes the importance of breast cancer awareness year-round. Doctors and breast care specialists universally agree that awareness of the realities and risk factors is critical in conquering breast cancer's devastation.
While the history of breast cancers presumably goes back to the early days of humanity, widespread advocacy for the cancer community and dispelling the shame around breast cancer has had a much shorter timeline. Not only that, but common awareness of this cancer and its symptoms has just become prevalent within the last 50-75 years. Texas Breast Center wants to highlight the journey of awareness for breast cancer and, through doing so, encourage people to check their own breasts and to spread knowledge of both prevention and risks of breast cancer in their communities.
The Origins of Breast Cancer Awareness
When did breast cancer awareness begin?
Women have been at the forefront from the beginning of cancer research initiatives. Early forms of the American Cancer Society founded the Women's Field Army, giving thousands of women the chance to instigate fundraising and promote research during a time when society handed them few other privileges.1 Despite the advancement of fundraising efforts beginning in 1913, discussing cancer was taboo and deemed unfit for conversations far into the 1900s. Particularly regarding breast cancer, public discourse would identify it solely as a "prolonged women's disease."2
Only in the 20th century did breast cancer finally reach public notice. This shift can largely be attributed to former First Lady Betty Ford. She opted for total transparency in her battle against breast cancer during the 1970s, a time when stigmas surrounding breast cancer were a crippling concern for many women. Using her platform, Betty Ford shared the importance of screenings, breast cancer treatment, and solidarity for other American women affected by cancer. This instigated a dramatic reformation in culture surrounding breast cancer, both in the societal support of breast cancer patients and in prioritizing regular doctor exams.
When did widespread breast cancer initiatives arise?
Recognition of the disease began at an individual level first, with women such as Betty Ford speaking candidly about their experiences. From this stemmed the opportunity for structural and organizational levels of awareness to be formed. The best-known cancer charity initiative is the internationally recognized Breast Cancer Awareness Month, taking place annually in October. In 1985, Imperial Chemical Industries and the American Society for the Control of Cancer partnered to create the first national week-long breast cancer awareness event. The initial intent of this was to encourage women to get regular mammograms, a form of breast imaging used to screen for breast cancer. This week later transitioned into a month-long observance of breast cancer survivors and patients.
Nowadays, it is incredibly common for a non-profit organization or a corporation to take part in the annual commemoration. From the NFL to cosmetic companies like Estee Lauder to The White House, public awareness campaigns, donation drives, and stories are spread to raise money and support systems for women who have been diagnosed with this disease. Estee Lauder created one avenue of this in 1992, seven years after the first awareness event, with the pink ribbon, and gave out over a million to initiate a tangible representation of the month's efforts.3 This image is still easily identified today, commonly known as a symbol of support for patients.
The Importance of Breast Cancer Awareness
Why is breast cancer awareness so important?
Breast cancer awareness is crucial because of the approximate 13% chance of women receiving this diagnosis. (1 out of 8 women in America develop breast cancer at some point in life, with the likeliness increasing with age.) Knowing the statistics surrounding developing breast cancer, keeping watch over the risk factors, and seeking transparent, expert education on the latest prevention methods can help one improve their chances of keeping a late diagnosis at bay.
What are the achievements of the breast cancer movement?
Breast cancer research
An increase in awareness has led to a greater emphasis on research to cure breast cancer throughout recent history. Following individual concerns, support groups were created, leading to lobbyists and activists pushing for greater research and education on the disease. The Journal of Women's Health provides one example of this through the seven-year project on environmental toxins and impact conducted by the Breast Cancer and Environment Research Centers (BCERC).4 This program was an influential precedent, as it was the first National Cancer Institute funded initiative to incorporate activists into the scientific research council. In this, those involved in pushing to raise awareness had a direct impact on the focus of the studies. This 2003-2010 project is simply one of many historical examples where voices in the community resulted in an incredible impact on cancer research. What proof that individuals' involvement matters!
What is the aim of breast cancer awareness?
You Can Help Save Lives
Breast cancer is the second most common cancer in women. This means the odds of you or a loved one needing to be treated are high. Awareness aims to help eradicate this statistic, and you can play a tremendous role in this by educating yourself and your community on the risks. Being informed is crucial for many reasons, mainly because it teaches people about the necessary aspects of breast care. These are measures such as routinely scheduled mammograms, conducting self-examinations, maintaining a healthy weight, limiting alcohol consumption, pumping your own breast milk, extensively researching birth control pills and medicine, and staying active to the best of one's abilities. Each of these factors can lead to a lower risk for women of developing breast cancer, or, if one is to get cancer despite a lowered risk, to an early diagnosis, which has proven to yield better outcomes.
Additionally, in creating ordinary spaces for conversations about the realities of breast cancer to occur, the perception of those whose lives have been affected by this disease will change for the better. Increasing knowledge in your community can breed hope and support for women with breast cancer. This acceptance can also lead to a society that encourages scheduling screening mammograms regularly, producing more cases of early detection, which can save lives.
Support for You
As research increases, so do the success rates of treatment. Even with improving science, we understand that a breast cancer diagnosis can still feel overwhelming. Texas Breast Center is committed to being with you every step of the way. The team aims to connect with you to provide hope through a personalized, targeted treatment plan and support that goes beyond your initial treatments. Valerie J. Gorman, MD, FACS, is a breast surgeon specializing in surgical oncology and surgical diseases of the breast. Under her care, you will find a broad spectrum of treatment options, such as hormone therapy, and a treatment program designed to benefit your exact case of breast cancer.
Lerner B. Inventing a curable disease: breast cancer control after World War II. In: Lerner B, editor. The Breast Cancer Wars: Fear, Hope, and the Pursuit of a Cure in Twentieth-Century America. Oxford: Oxford University Press, Inc.; 2001. pp. 41–68.
Ross W. Transformation. In: Ross W, editor. Crusade: The Official History of the American Cancer Society. New York: Arbor House; 1987. p. 33.
https://www.elcompanies.com/en/our-commitments/the-breast-cancer-campaign
https://www.ncbi.nlm.nih.gov/pmc/articles/PMC3298674/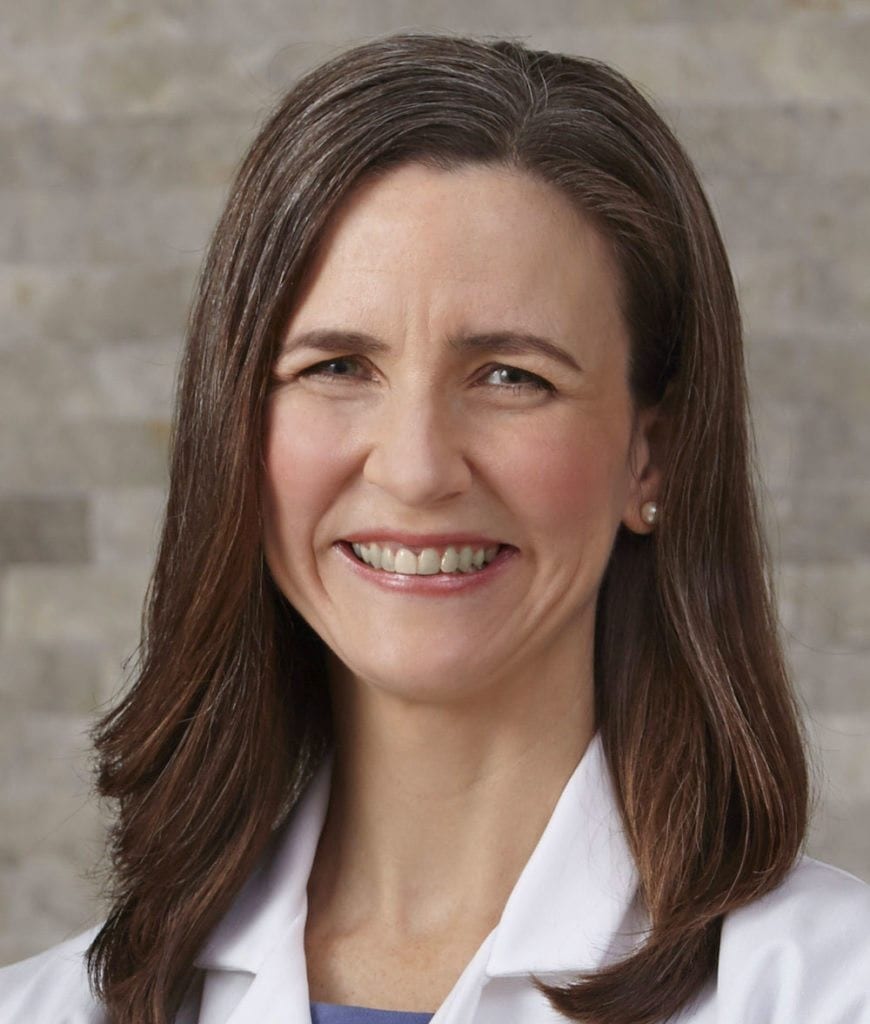 Valerie Gorman, MD, FACS, is a breast cancer surgeon. She is board certified by the American Board of Surgery and serves as Chief of Surgery and Medical Director of Surgical Services at Baylor Scott & White Medical Center – Waxahachie.
Certificate, Physician Leadership Program, Southern Methodist University, Dallas, Texas (2010)
M.D., University of Texas Southwestern Medical School at Dallas, Texas (June 1999)
B.S., Biola University, LaMirada, California, (1994) Magna Cum Laude
Major: Biochemistry
Residency in General Surgery, University of Texas Southwestern Medical Center at Dallas, Texas (June 2004)