Body image issues are real concerns for women cancer patients that can impact self-esteem and mental health. You may view your body and yourself differently after breast cancer. Give yourself time to adjust. It takes time to adapt, so remember to treat yourself with compassion and kindness. Talking with others who have been in similar situations either in one on one conversations or support groups may help. This can be instrumental in providing understanding and hope. Keep your network of family and friends close and let them give you comfort. It's okay to ask for and accept help.
If you struggled with your body image before the cancer diagnosis, then you may have an even harder time coping with changes in your appearance after. The reaction of people close to you and others can affect the way a person adjusts to the changes, as well. Counseling can be helpful if body image is a significant issue for you, particularly if it negatively impacts your return to work and/or other normal activities before cancer.
Along with the emotional stress that cancer and its treatment can cause, it may also change how you look. Many women with breast cancer feel self-conscious about changes to their bodies. Some physical changes may only last a short time while others are permanent.
Possible Changes in Physical Appearance Due to Breast Cancer Include:
Scars from surgery (Scarring After Breast Cancer Surgery);
Hair loss as a result of chemotherapy or radiation therapy;
Surgical modification of body parts;
Weight gain/loss;
Skin changes such as redness, itching, more sensitivity, or pain in the area that was treated;
Loss of muscle mass or muscle weakness;
Lymphedema; and
Changes in sexual functioning.
Hair Loss and Breast Cancer
One of the possible changes listed above is hair loss from radiation therapy or chemotherapy treatments. Hair loss can be especially stressful. Ask Dr. Gorman about possible ways to retain your hair with the use of cooling caps or scalp cooling systems. If hair loss is going to happen, it most often starts within two weeks of treatment and gets worse one to two months after starting therapy. Your scalp may feel very sensitive to washing, combing, or brushing. It's important to note that hair often begins to grow back even before treatment ends.
You've got choices even if you do lose all of your hair. There are many cover-ups to choose from, or you can go bald. However, many women want to find some way to conceal their bald head and keep warm. Then it's a matter of what you're most comfortable with whether it's a wig, a scarf, or a hat. Be creative.
Lymphedema As Result of Cancer Treatment
Another physical change that you may not be familiar with is lymphedema, and it refers to swelling that generally occurs in one of your arms or legs and sometimes both. It's most commonly caused by the removal of or damage to your lymph nodes as part of your cancer treatment. This happens because there is a blockage in your lymphatic system, which is part of your immune system. This blockage prevents lymph fluid from draining, and the fluid buildup leads to swelling.
Lymphedema Signs and Symptoms:
Swelling occurring in part or all of your arm or leg, including fingers and toes;
A feeling of heaviness or tightness;
Restricted range of motion;
Aching or discomfort;
Recurring infections; and
Hardening and thickening of the skin (fibrosis).
While there is presently no cure for lymphedema, it can be managed with early diagnosis and diligent care of your affected limb.
Changes in Your Sex Life Due to Breast Cancer
Talking about your sex life and relationships can be extremely uncomfortable especially after dealing with changes from your illness. You're not sure exactly what's wrong or how to treat it, but you know things are different. Many women report having less sex after their illness and here are a few reasons why:
A common issue that many women bring up is not feeling "sexy" anymore. This is so understandable because breast cancer is such a physically and emotionally taxing experience that changes so many aspects of a woman's life.
Having breast cancer slows down your body and can result in taking longer to do lots of things, including getting interested in and starting and finishing sexual intercourse.
For the woman that has been thrown into sudden-onset menopause, sex can be not just uncomfortable, but even painful. So, not surprising that you may have less sex, for now. Many women report having had little or no sex from the time of diagnosis through treatment.
How breast cancer affects your sexuality is different for every woman. You may find the support you need from your healthcare team, partner, family, friends or other survivors. A support group or close friend may be the key to you reconnecting with your own sexuality. Many online groups host discussion boards where you can "talk" about concerns with someone who has been there.
Finding Help and Support During and After a Breast Cancer Diagnosis
Learning to be comfortable with your body and self-image during and after breast cancer treatment is different for every woman. The right information and support can help you manage these changes over time. It's essential for you to know that regardless of your experience with breast cancer, there is advice and support to help you cope. Talking with Dr. Gorman and your healthcare team at Texas Breast Center is a great place to start.
Resources:
If you're interested in visiting a Breast Cancer Support Group, contact Texas Breast Center for more information.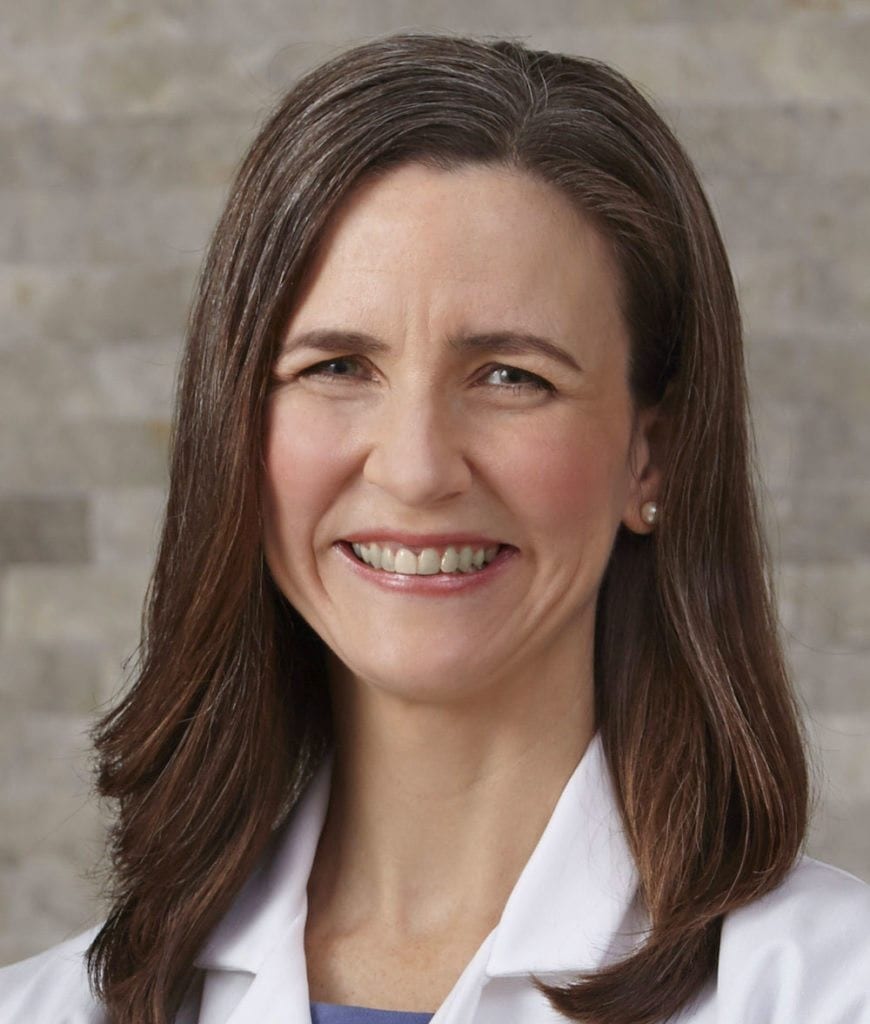 Valerie Gorman, MD, FACS, is a breast cancer surgeon. She is board certified by the American Board of Surgery and serves as Chief of Surgery and Medical Director of Surgical Services at Baylor Scott & White Medical Center – Waxahachie.
Certificate, Physician Leadership Program, Southern Methodist University, Dallas, Texas (2010)
M.D., University of Texas Southwestern Medical School at Dallas, Texas (June 1999)
B.S., Biola University, LaMirada, California, (1994) Magna Cum Laude
Major: Biochemistry
Residency in General Surgery, University of Texas Southwestern Medical Center at Dallas, Texas (June 2004)